>>Home<<
Posted by lazy-lil-king
December 31st, 2018, 1:30 pm
HAPPY NEW YEAR
---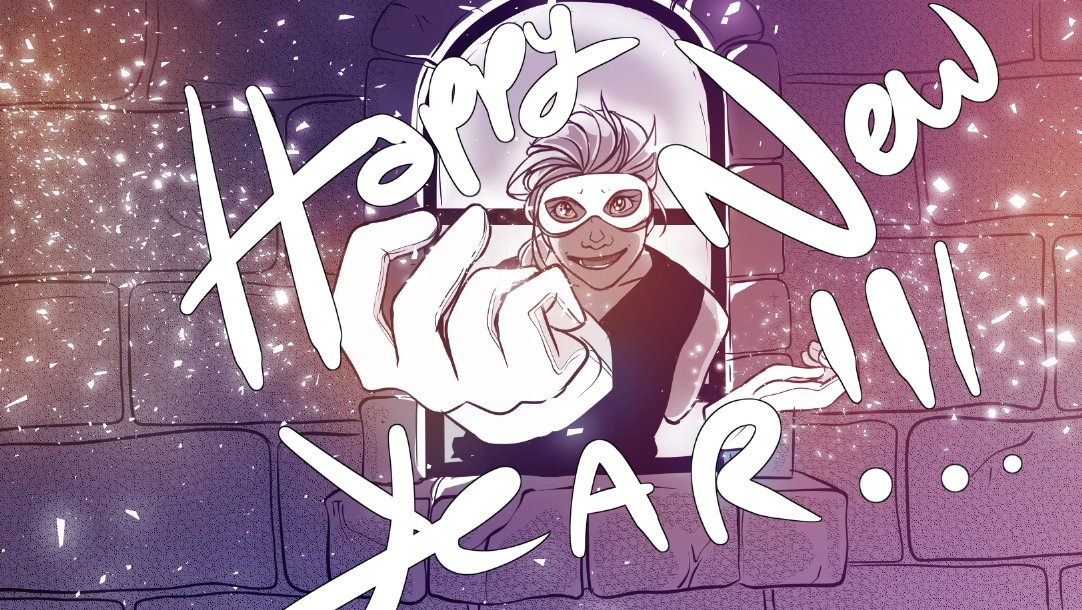 (From twitter)
#HappyNewYear2019 from #WIF Character (and surprise #WIP of the next page) Faire!!! New page coming soon!
https://twitter.com/AbeilleFemelle/status/1079821442471075842
0 Comments
Posted by lazy-lil-king
December 4th, 2018, 1:17 pm
Health delay
---
Hey, everyone! For the last month (starting on the tenth) I've experienced issues when eating (pain, nausea, throwing up) and haven't even touched my drawing tablet. I've missed work, lost like ten pounds, gone through a whole slew of tests all to come back with nothing, and I'm finally down to the last few things to test for before I see a specialist in January. I'm not dying, but between maneuvering around this and work, the next three pages are down to the finishing touches and I haven't been able to go the final lap. My hope is to finish up everything and post again on Friday. 3 Comments
Tweets by [INSERT YOUR USERNAME]
A Faire with authority issues trades his name to a summoner for some costume jewelry, and finds out what it truly means to be on someone's beck and call. A Witch on borrowed time finds entertainment in his new summon. Gay romance webcomic about finding love in all the wrong places, windows, and a very lovelorn redhead. Reboot from http://witchisfaire.smackjeeves.com/ There will be adult content, albeit censored to meet SJ's guidelines.